I designed a visual identity using an established logo and product labels. I incorporated more colors, chose a contrasting serif font to go with the existing one, and developed icons and badges to better describe and identify the content of the images to have a soft, warm touch to the brand.
I captured relatable imagery that represented the brand comfortably and aesthetically for use in multi-channel campaigns.
Working closely with the amazon manager, I produced a brand store through Amazon to showcase more products and create more brand loyalty with new and existing customers. 
Using the developed guidelines, I created posts and stories for Instagram that involved carousels and single posts incorporating static or motion elements accompanied by product images. 

Waves were incorporated into the identity to create a sense of calming and soothing energy and bring in the relation of beauty care. The arches bring a free-spirited aesthetic that mixes organic elements and nature.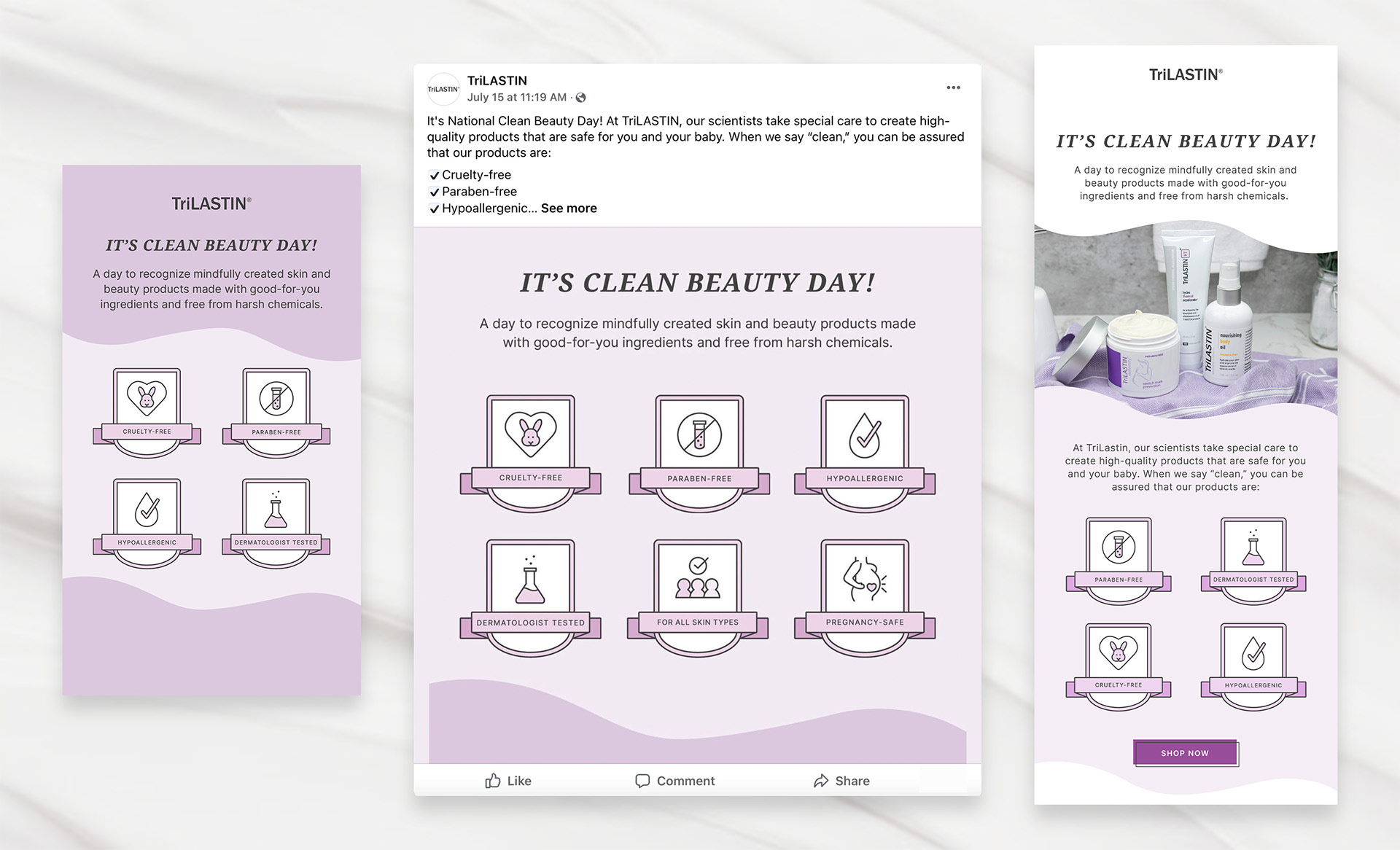 I created static and motion emails for retention marketing efforts to promote the brand and products and create positive and trusting customer experiences for existing clients.